Railways and Metro Network Communication solutions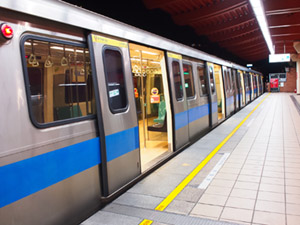 Valiant offer a wide range of Modern Railways and Metro Networks communications and synchronization solutions.
Comprehensive Range of Products
Complete Communications and Synchronization Package from a single vendor
No interconnect or interoperability issues
Communication Products includes:
Time and Frequency Synchronization Products include:
Industrial Grade Router and Firewall Equipment (Encryption and Firewall for Railways / Metro Rail):
Railways and Metro Networks communications equipment includes PTP IEEE-1588v2 Synchronization solutions, GPS Primary Reference Clocks, Sub-Master Clocks, NTP Servers, Time Display units, E1 PDH Multiplexers with low speed data (asynchronous and synchronous) for traffic control communications, 1+1 Protection Switching equipment for critical network redundancy and Packet Optical Transport equipment with a wide range of legacy and modern digital interfaces.
Synchronization Solution for Railways / Metro Rail (ppsx)
Valiant offers complete Design, Manufacture, Installation Services for Railway and Metro Communication networks.
Application Diagrams:
Products include: